See on Scoop.it – Common Core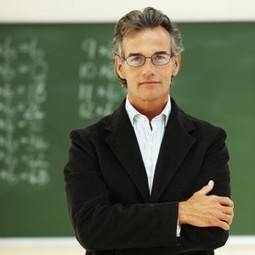 Learn more about the Common Core assessment samples released earlier this week.
PARCC presents and discusses three innovative ELA item types:
Evidence-based selected response (EBSR) – A traditional selected-response item will be followed by an item that asks students to show the text evidence that led them to the answer in the first item.Technology-enhanced constructed response (TECR) – These items will measure students' understanding of texts using technologies such as drag and drop, cut and paste, highlighting, and arranging items to show relationships.Range of prose constructed response (PCR) – These items will be essays that measure students' understanding of texts through written expression. Language conventions will also be measured. Each annual performance-based assessment will contain FOUR of these items.
PARCC presents and discusses the following innovations in item formats and assessment design:
Items may include simulations that call for improving a model, responding to game-like environments, or constructing diagrams or other visual models.Items will avoid the limitations of traditional multiple-choice items with formats such as drag and drop, selected response with multiple correct answers, and multi-step tasks.Items will capture more complex student responses with the use of drawing tools and other technology.Items will demonstrate rigor through multi-step tasks.Items may include tasks that require written explanations of mathematical reasoning.
See on navigator.compasslearning.com